Irma Has Company as Two Other Hurricanes Make Their Debuts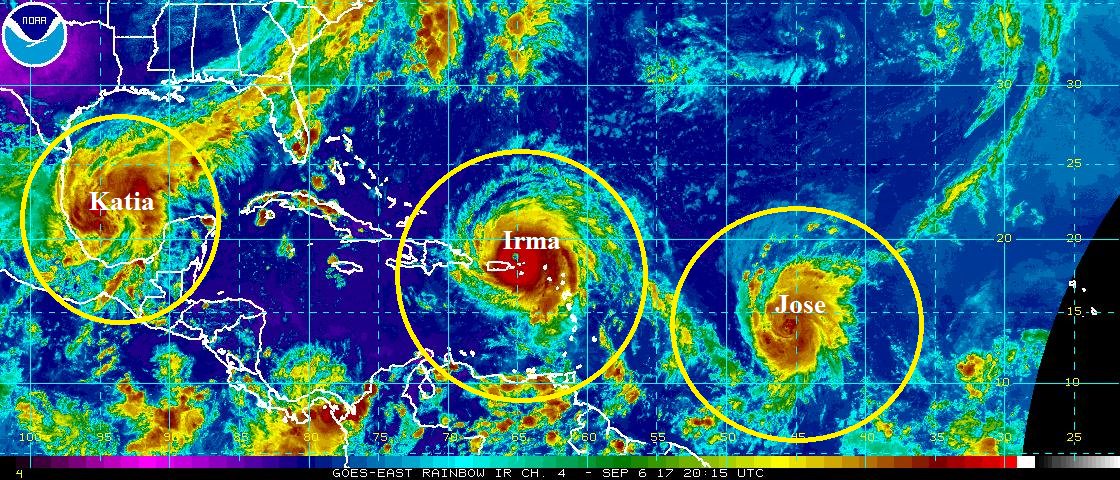 As Hurricane Irma rampaged through the Caribbean, two more hurricanes made their debuts Wednesday.
In the Atlantic, Hurricane Jose was heading westward at a 17 mph clip and packing 75 mph winds at of 5 p.m., according to a National Hurricane Center update. It was about 1,140 miles east of the Lesser Antilles chain of islands in the eastern Caribbean.